Horses have long been domesticated by humans. These graceful, strong and very beautiful animals cause well-deserved admiration in the modern mechanized and automated world. No wonder that connoisseurs are willing to pay for prices that are much higher than the cost of elite sports cars.
[lwptoc]
A good thoroughbred horse may well cost more than one million dollars. Of course, such money is given only for purebred animals with an impeccable pedigree, which, moreover, are distinguished by high personal characteristics.
Next, the most expensive horses in the world will be presented, which were bought at different times for fabulous money for each era. Trust me, the amount of money spent on them can impress anyone. The future owners were so eager to own these horses that they did not skimp on the huge costs, even by modern standards.
Each of the horses below has earned its price in a different way. Some became famous for their sports victories and records set on treadmills, while others were bought for a lot of money because of their impeccable pedigree, in which numerous horse champions and record holders were present. So let's start at the bottom of this list.
The Most Expensive Horses – the First Ten
Tenth place
The top 10 of our rating is opened by a noble-blood stallion named Lord Sinclair and his offspring.
He gained worldwide recognition and fame after winning the championship called "Young Horse", where he won prizes twice during the competition.
The descendants of this noble animal were eventually sold for a total of one million six hundred thousand US dollars.
Ninth place
Here is a handsome stallion named Poetin, who had no equal in competitions in such an equestrian discipline as dressage. This horse was a medalist and winner of numerous championships in this sport. Thanks to these merits, as well as incredible efficiency, Poetin made its owners rich.
The world champion in dressage was sold for three million three hundred thousand dollars.
Eighth place
There is a stallion known at one time (and the most expensive then) named Sardar.
Indeed, for those times he was a true legend. He has won the most prestigious horse races in the world and has set new world records many times. Sardar was not equal on the treadmill at that time. Eight records in your sports career is a lot! records. Moreover, despite the fact that the peak of the results of this amazing horse fell in the middle of the last century, some of the records of this stallion have not been broken to this day.
The owner of Sardar did not regret this wonderful and well-deserved horse an astronomical sum for that time – three and a half million dollars.
An interesting historical fact – the wife of the American President Jacqueline Kennedy dreamed of riding this horse, and, according to contemporaries, the first lady managed to communicate with Sardar.
Seventh place
In seventh place is a surprisingly talented stallion named Pine Chip.
The outstanding characteristics of this horse allowed him to become multiple winners in various world championships. This extremely playful and expensive horse has repeatedly broken world records, thereby glorifying not only himself but also his many descendants. At the very beginning of its career, the Pine Chip was sold for four million dollars, but paid back its owner a hundredfold, earning him worldwide fame.
Sixth place
No less than the previous ones, a frisky and very handsome stallion named Mystic Park became famous.
His talents were most fully manifested in the famous Dexter Cup, which he won ahead of the best horses of his time. In addition, this horse has won other prestigious competitions. For its merits, Mystic Park was highly appreciated, and not only in sports but also in material terms.
In 1982, this strong and hardy animal was sold at auction to the firm "Lana Lobell" for five million five hundred thousand dollars.
Fifth place
Arabian horse Smetanka. Glory came to this Arabian stallion at the end of the eighteenth century. In addition to its rare, snow-white-creamy color, this stallion was distinguished by physical abilities rare for that time. Its name – Smetanka, it owes a rare, isabella suit, which in many respects predetermined its fabulous value at that time.
In 1775, it was bought for more than five and a half million American dollars.
Fourth place
This amazingly beautiful purebred stallion named Seattle Dancer owes its enormous price not so much to personal sporting achievements as to an excellent pedigree.
The thoroughbred English horse belonged to a dynasty of numerous prize-winners and winners of international competitions. His blood relatives won the most prestigious sports trophies three times, and the number of prizes was beyond counting. was sold in 1985 for a lot of money: 13.1 million American Greens paid for this horse. At that time, this horse became the most expensive horse in the world.
In 1985, it was bought for an astronomical amount – thirteen million one hundred thousand dollars.
And finally – the prize-winning three of the most expensive horses in the world.
Third place
This place belongs to a stallion named Green Monkey.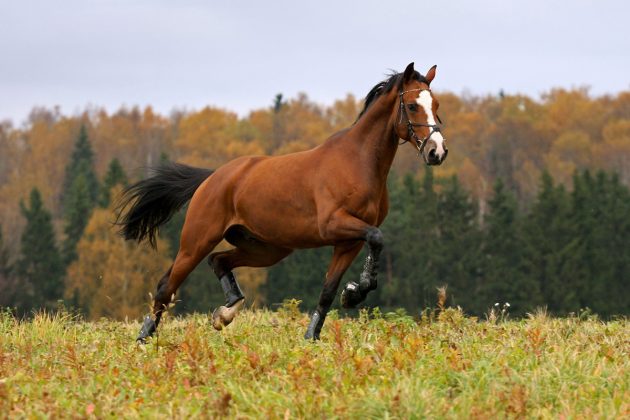 It is noteworthy that this horse himself never took part in sports competitions. His main value was his belonging to the famous breed line of multiple champions and prize-winners of races in the American state of Kentucky. The ancestors of this stallion won three times at these most prestigious competitions, which provided their descendant (and, therefore, his owner) with such a high selling price.
In 2006, Green Monkey paid sixteen million US dollars.
Second place
The honorable second place among the most expensive horses in the world is rightfully held by a horse named Annihilator.
Not only the unique agility of this stallion was remarkable, but also his rare running style – he was a pacer. Its appearance amazed connoisseurs on the spot – luxurious mane, dark chocolate coat color, amazing grace .. It is no wonder that at the auction held in 1989, the new owner paid a very impressive sum for this animal – nineteen million dollars. To this day, this is the second result in the whole world.
First place
The most expensive horse in the world is named Shareef Dancer.
Its cost exceeded the previous record by more than two times. It is noteworthy that this horse was owned by shareholders, between whom the fabulous sum received was divided. This is a purebred stallion of the English race breed, whose ancestors have repeatedly won various world racing championships.
Its cost was forty million dollars!