The cult series appeals to both adults and children because it has a high entertainment value. Especially the happy four-legged friend Snoopy delights the audience with his funny dances and his cheerful character. If you would like to see "The Peanuts", there is also a film and a comic in addition to the series.
Snoopy From the Peanuts in Brief
The dog in the Peanuts is called Snoopy and is a beagle;
The family member is a happy sniff who loves to eat;
The four-legged friend does not speak but communicates with his body language.
Snoopy: the Black and White Beagle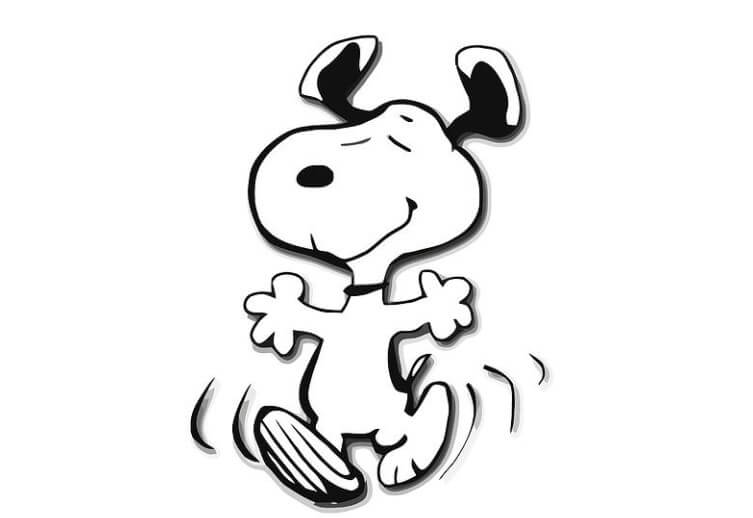 If you look at Snoopy from the Peanuts in pictures, you will quickly recognize the breed of the four-legged friend. The dog is a beagle with black and white fur.
In addition to the round muzzle, the drooping floppy ears are characteristic of this dog breed.
The Character of Snoopy: Stubborn, Cheerful, and Sporty
The loyal companion is a cheerful animal. The fur nose is particularly happy when there is food. Typical of a Beagle, Snoopy also has his own ideas. He always has to assert his head and sometimes drives his owner to white heat. In his spare time, Snoopy loves to do sports. In addition to baseball, the dog also likes tennis. If the four-legged friend is happy about a victory in the sport, he begins to perform a characteristic dance of joy. He pokes his nose up in the air and dances in a circle – a very amusing sight for the beholder.
"Peanuts – The Movie": The Comedy for the Whole Family
In the film, you will learn more about the life of the Beagle and his family. The owner, Charlie Brown, is the central character in the comic. He meets a red-haired girl and develops feelings for her. With the help of his fur nose, he tries to win the woman's heart and doesn't notice that Marcy and Peppermint Patty are crazy about him.
Charlie Brown is supported by Snoopy and both get into funny turbulence over and over again.
"Peanuts – The Comic" with Colorful Pictures
The well-known and colorful picture stories of the small family have been around since 1950. The comics were created by the illustrator Charles M. Schulz until 2000. As early as 1969, the first feature film "Charlie Brown and his friends" could be seen. The films "Snoopy", "Run for your life, Charlie Brown!" And "Have a good trip, Charlie Brown!" Followed. In 2015 viewers were able to see the first computer-animated Peanuts film entitled "The Peanuts – The Film".
Tip: If you are looking for an entertaining comic, browse through the many volumes that have already been published. The stories are funny – also for adults – and amuse you with exciting stories about Charlie Brown and his little beagle Snoopy.