When a small puppy appears in the house, all household members immediately begin to intensively come up with a variety of unusual names and funny names for dogs. Most often, the result of such a brainstorming session is some ridiculous or, at least, not very suitable name for the dog. In order not to get into a mess with the choice of a name, it is best to use a special list, each name in which was selected from hundreds of thousands of existing ones.
Below we offer a list of possible names for your white Husky:
White Husky Names – Male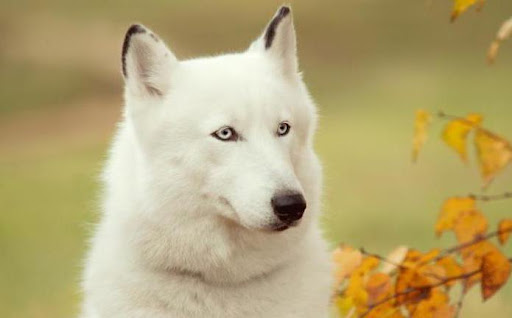 Glenn
Hudson
Leo
Maverick
Buck
Jet
Blake
Ace
Rex
Boone
Chase
Flynn
Beau
Jake
Bryce
Cade
Heath
White Husky Names – Female
May
Blaire
Faith
Sloane
Joy
Bea
Liv
Ruth
Val
Fiona
Piper
Elsa
Zoey
Rae
Eve
Riley
Cool Names for White Dogs
Snowball
Calla lily
Snowy
Blizzard
Powder
Sugar
Crystal
Snow White
January
Porcelain
Frosty
Chowder
Twinkle
Pearl
Dove
Coconut
Whitey
Casper
Snow
Snowflake
Eskimo
Ice
Vanilla
Snowstorm
Ivory
Angel
Milky
Icee
Opal
Cottonball
Starstruck
Best White Dog Names Ideas
Targaryen
Polar Bear
Riesling
Igloo
Chilly
Starry
Ice Ice Baby
Avalanche
Cottontail
Bunny
White Elephant
Snow Cap
White Walker
Khaleesi
Tofu
Iceland
Everest
Icing
White House
Chardonnay
Starlight
White Pages
White Noise
Jack Frost
Aspen
Olaf
Talcum
Moonlight
Snowmobile
Powder Puff
White Claw
Icicle
Jon Snow
Tapioca
White Wolf
If you have not found your white Husky's name here, write in the comments, and we will be happy to include it in the list!