German Shepherd Dogs can be both guard dogs and search dogs, as well as companions for families.
The average life span of a German shepherd is 9-13 years, after 7 years, strict health monitoring is required.
Below we have collected the best memes about these dogs for you!
#1

My dogs kept stealing my recliner… So I bought them each one!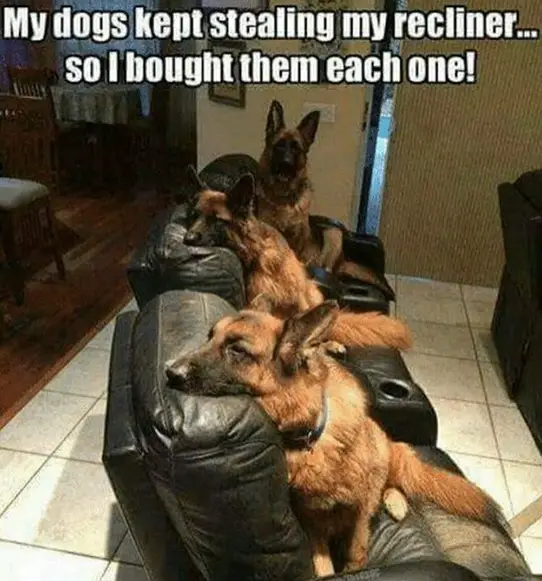 #2

He is sorry he peed in your new shoes…
#3

Social media life/ Real life.