Today the beloved four-legged friends no longer have run-of-the-mill names like Struppi or Bello. Because there are far more interesting names for dogs – including African dog names. They have a special charm and mostly an extraordinary meaning. We introduce you to the most popular African dog names and explain which names go well with males and females.
Dog names are a dime a dozen. Most dog owners look for names for males and names for females, but the language and origin of a name are also becoming increasingly important.
African Dog Breeds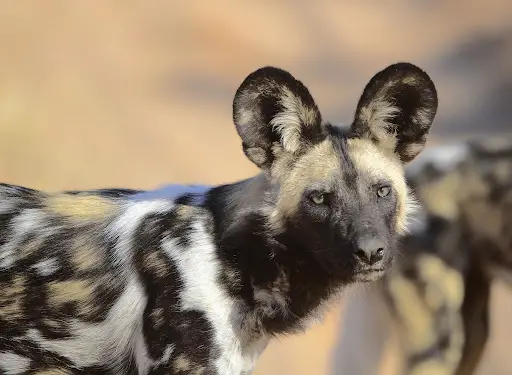 Names from the Black Continent are suitable for the following dog breeds from Africa:
Armant
Azawakh
Aidi
Basenji
Boerboel
Coton de Tulear
Rhodesian Ridgeback
Sloughi
African Dog Names
Akanke
Kalifa
Yaris
Danso
Dara
Isoke
Baakir
Ike
Nala
Zola
Laini
Akin
Rafiki
Ghalib
Akin
This African dog name honors a "hero". It is particularly suitable as a name for males who work as rescue or police dogs.
Akanke
The name Akanke comes from southwestern Nigeria and means "to meet her means to love her". It is therefore given to bitches as an African name.
Baakir
For an alpha male, the name Baakir is an option. It comes from the Swahili language from East Africa and translates as "the oldest".
Dara
The name Dara is suitable for bitches and means "compassionate".
Danso
This African name means reliable and suits males.
Ghalib
The name Ghalib is suitable for all dog breeds that exude a "winning or winning mentality".
Ike
Ike is an African name for males and means "strong" when translated.
Isoke
The African dog name, which originated in Benin, deserves many loyal companions. It means nothing less than the "gift from God".
Caliphate
If you consider your bitch a "child of happiness", she should be called Kalifa.
Laini
Laini is also one of the female dog names and means "gentle" or "soft".
Nala
"Nala", the well-known name from "the lion king", means "queen". It is a classic name for female four-legged friends.
Rafiki
A dog is always a good friend. If you want to name your darling as such, you should opt for the dog name Rafiki. It translates as "friend" and is known from the world-famous Disney film "The Lion King". There, however, the name had a monkey.
Yaris
Yaris means helper and is very popular as an African dog name for males.
Zola
If you have a quiet female dog, you should baptize her Zola.