This aristocratic breed is one of the ten most expensive dogs – they have long been bred at royal courts, and still, famous figures take a break from state affairs in the company of fluffy kids with a royal history. An affectionate and refined dog does not like hustle and bustle, she is able to calm her behavior and pleases the eye with straight strands of flowing hair. This four-footed friend is better suited for indoor decoration than an active walking companion.
#1

The ancestor of the Cavalier King Charles Spaniel is the toy spaniel, which was very popular in England and Europe during the 16th and 18th centuries.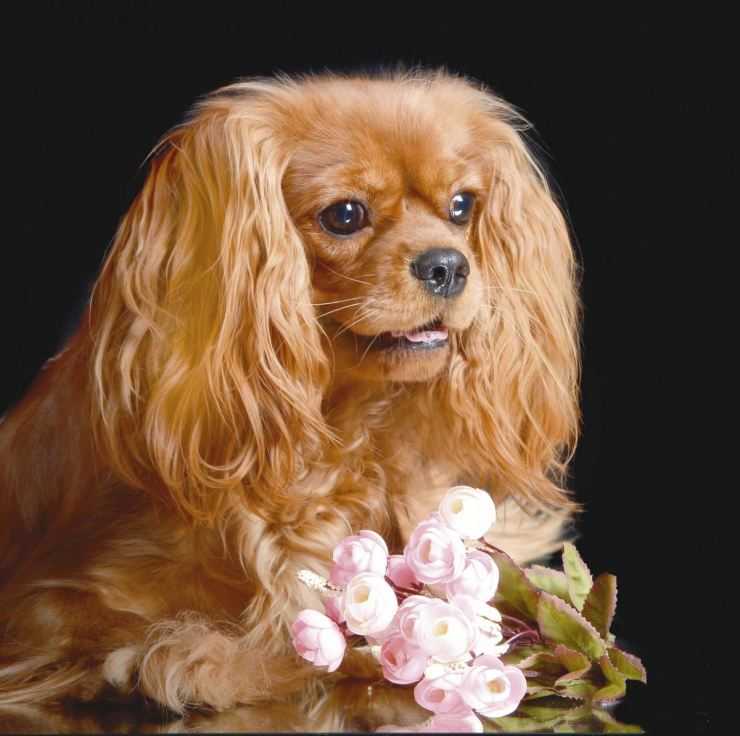 In later times, namely in the 19th and 20th centuries, these dogs practically disappeared, and therefore it was incredibly difficult to restore the breed. The Cavalier King Charles Spaniel breed got its name from the name of the monarchs Charles I and II, the grandchildren of Queen Mary.
#2

Like the queen, both monarchs were extremely fond of spaniels.
Moreover, Charles II (in English this name is spelled and pronounced as Charles) issued a special decree which stated that the spaniel can be brought to any public place and even the parliament building. He himself never appeared anywhere without at least two or even three of his favorites.
#3

When King Charles II died, the popularity of these dogs began to fade, because in these times small dog breeds were generally quite popular, which means that spaniels had high competition.
In their place, pugs began to come, which, like an oriental curiosity, excited the minds of the European aristocracy. Moreover, pugs even interbred with spaniels, which is why the latter subsequently acquired a shorter, flattened muzzle and a slightly modified skull.