The sound from the Orient: Turkish dog names are not that common in this country. Wrongly, because they score with their profound meaning and bring an oriental flair with them. We introduce beautiful names and explain their meaning.
Turkish dog names (dog names male and dog names female), for example, fit perfectly with the imposing Kangals due to their origin. Some would like to give their four-legged friend, whom they brought from a Turkish animal welfare association, a name from the country of birth. Of course, the following suggestions are also ideal for dogs of all origins.
Turkish Dog Names with Meaning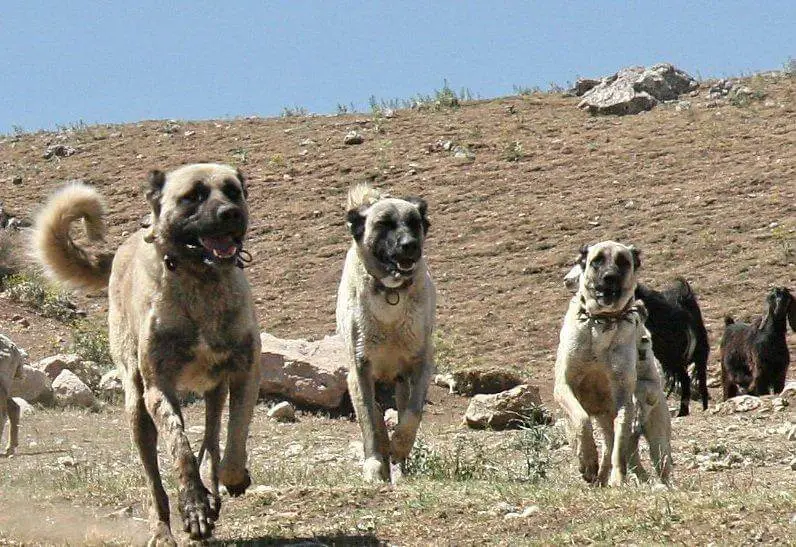 A real gold treasure: Altin means "gold" and is a name for bitches. A Golden Retriever or a German Spitz with orange fur would therefore be suitable candidates for the name.
Botan
In terms of sound, Botan suits a male of strong stature. A Cane Corso, for example, with its overall appearance would be an optimal dog for the name. Botan originally comes from Kurdish. It is a province named after the river of the same name.
Ivy
In a nutshell: Efe sounds cheeky and original. The meaning of the name is also impressive. Efe means something like "honorable man" or "big brother". What is the name of your future male dog?
Ipek
Does a bitch have long, flowing, and soft fur? Then Ipek is the right choice! The female name means "silk". Examples of dog breeds with silky smooth fur are the Afghan Hound and the Maltese.
Kaya
Solid as a rock: Kaya is a boy's name in Turkish and means "the rock". He speaks easily and is suitable for males. By the way: Kaya is a girl's name in other languages.
Miray
Did the puppy see the light of day in the first few days of the month? Then Miray is an apt name. Miray means "beginning of the month" and is a sonorous name for bitches.
Oskay
Be happy! A name that has a nice meaning: Oskay means "cheerful" or "happy". The name is suitable for every male cheerful nature on four paws. The Samoyed and the Corgi look like perfect representatives for the name with their smiles.
Selma
Peace! This name probably comes from Arabic and is a popular girl name in Turkey. It means "peace" or "harmony" and is the perfect name choice for peaceful females.