As a low-key domestic dog, the French Bulldog requires a lot of attention and is well suited to a one-person family because it can compete for attention with other family members.
Below we have selected the best memes with these dogs 🙂
#1

Sorry, I can`t make it to work today. My puppy fell asleep in my lap.
#2

I'm so glad you're home. Somebody pooped in the hallway!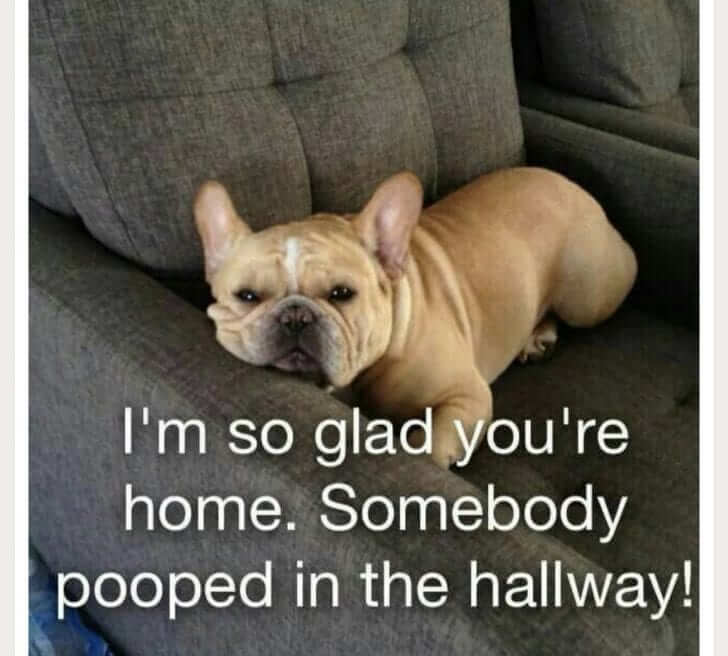 #3

Inside this cookie monster costume.