The Siberian Husky is a companion dog. She is perfect for a large family, she will tenderly and tenderly love all household members, although she recognizes only one leader and master. The attitude of these animals to children deserves special attention. It is difficult to find a more gentle, attentive, and affectionate friend for a child. Suffice it to recall that the Eskimos used huskies even to heat newly born babies.
Below we have selected the funniest memes with these dogs 🙂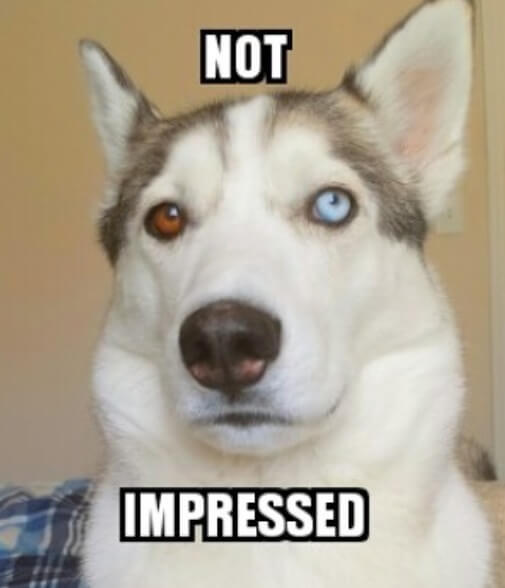 #3

Husky before and after food.