We will tell you about German Shepherds who became famous, glorifying not only their name but also the breed as a whole.
German Shepherd Heroes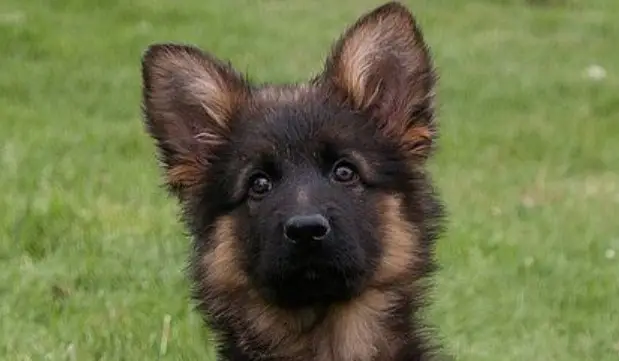 Many German Shepherds have fought in both world wars. On the side of the Allies and in the Soviet army, there were probably no less of them than the Germans. And although we do not know their names, many of them became famous among those whose lives were saved.
Leo's dog worked at customs at the Amsterdam airport. This German Shepherd is famous for having calculated about three hundred people who smuggled drugs. Thanks to her help, 3000 kg of hashish, 1000 kg of marijuana, 28 kg of heroin, and 18 kg of cocaine were seized. The dog, after the end of the service, was given a pension and placed in a hotel for senior dogs. Leo is honored to be mentioned in the Guinness Book of Records.
German Shepherd Palma became famous thanks to its loyalty – for many years she waited in Vnukovo for the owner who flew away without her. They even built a booth there and fed her.
On the Monument of Fidelity, installed in Togliatti, there is also a German shepherd. The owners of the dog died in the accident, and for 7 years the shepherd did not leave the scene of the tragedy. They tried to take him away, but each time the dog, which was named Constantine, returned to its original place.
There are many champions among German shepherds. For example, Max, who served as a security guard in Zimbabwe, became famous for jumping over a 3.48 m high wall.
The German shepherd Duke living in England set a record by climbing the wall (with crossbars) to a height of 3.58 m. The BBC showed the hero in the program "New record-holders".
The German Shepherd Dog Mystic Altana from the USA became famous, having won the largest number of diplomas – 275.
The German Shepherd Dog William became the first dog to have its own bank account. And there was a considerable amount of money – 100 thousand pounds sterling.
German Shepherd in the Movie
German Shepherds have starred in many films: "Tied at the Runway", "Faithful Ruslan", "K-9: Dog's Work", "Chaklun and Rumba", "I Am Legend", "Pack", "Ominous Moon", "White Dog", "Wildness", "Wolf Fight", "A Dog Story", "The Mummy: Prince of Egypt", "Big Chuck, Little Chuck", "Four-legged Star", "Honor of the Uniform", "Cool Dog", " Little Beverly Hills, Adventure of a Champion, Cats Against Dogs, Adventures of the Dog Civil, Four Tankers and a Dog, Little Tramp, Commissioner Rex, All Dogs Go to Heaven and others …
German Shepherds in Books
German Shepherds have become heroes of books more than once. These are "Fukushima or the History of Dog Friendship", "A Wizard Walked Through the City", "Faithful Ruslan" (and the book differs from the film), "The Case of the Howling Dog" and others.
Famous German Shepherd Owners
We, I think, will not remember Adolf Hitler's shepherd Blondie, although the dog is not to blame for the owner's atrocities, and its fate was tragic. But dogs of this breed have become friends and companions of many other, not so infamous, celebrities.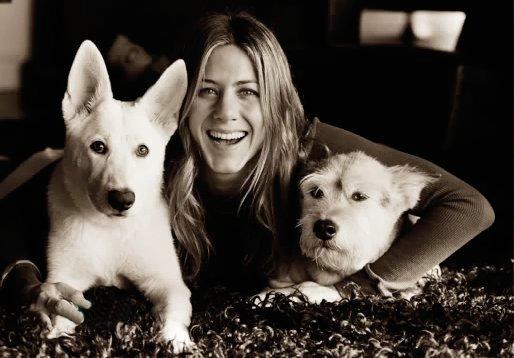 Jennifer Aniston is a pronounced dog lover. She has two dogs, and one of them is a white German shepherd named Dolly.
Another Jennifer – Lopez – appears almost everywhere accompanied by the German shepherd Floyd.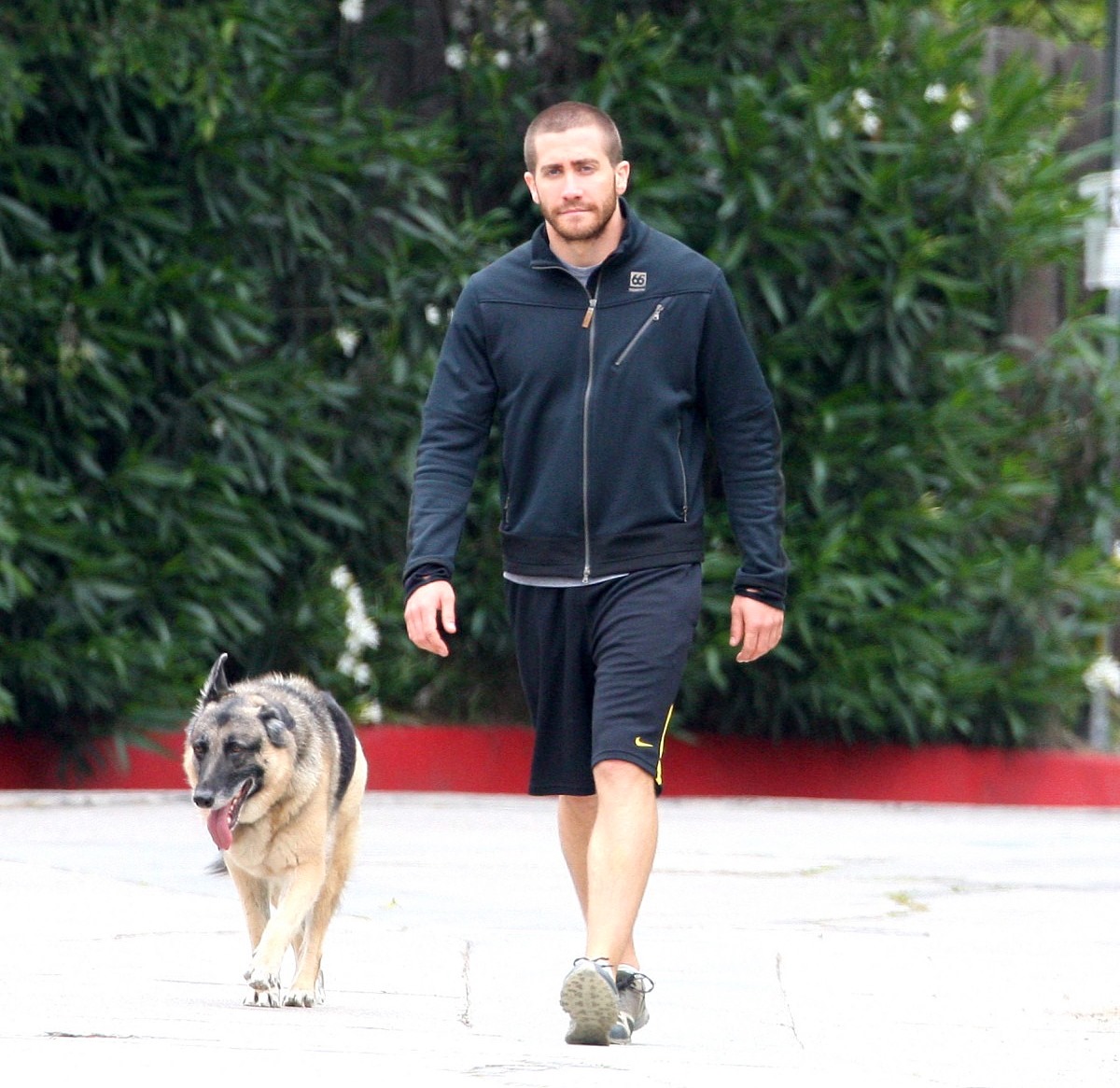 In addition, among the proud owners of German Shepherds – Keira Knightley, Elijah Wood, Enrique Iglesias, Spanish King Juan Carlos, Prince Charles, Princess Stephanie, Gerard Depardieu, Margaret Thatcher, Elton John, Rudolph Valentino, John Kennedy Jr., Jacqueline Herbert Hoover, Tyler Perry, Claudia Schiffer, Chris Klein, Ben Affleck, Jake Gyllenhaal, Nikki Reed, Robbie Williams, James Belushi.