Name: Miniature Schnauzer
Other names: Zwergschnauzer (Dwarf Schnauzer)
Country of origin: Germany
Size Type: Small Dog Breeds
Group: Terrier breed
Life span: 12 – 15 years
Temperament: Intelligent, alert, friendly, obedient, fearless, energetic
Height: Males: 30 to 36 cm; Females: 30 to 36 cm
Weight: Males: 5.4 to 9.1 kg; Females: 5.4 to 8.2 kg
Color: Black, White, Black and Silver, Salt and Pepper
Price of puppies: $500 – $1,000 USD
Hypoallergenic: Yes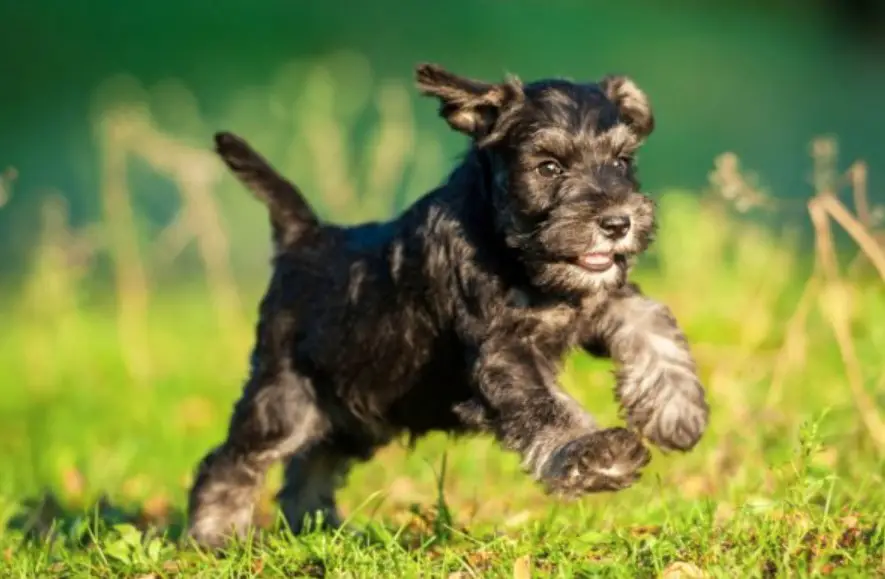 Miniature Schnauzer Terriers are active dogs in which energy is in full swing. In appearance and temperament, they are as agile and lively as their cousin, the Standard Schnauzer. The Miniature Schnauzer is a cheerful, active terrier-type dog that resembles its cousin the Standard Schnauzer in appearance and lively, active character. Disadvantages: dwarfism, rudeness.
Miniature schnauzer dog. Height is about 12 inches ~ 14 inches. Strong constitution, square body, height at withers, almost equal to body length, without any signs of dwarfism. Defect: less than 12 "or more than 14" in height.
A typical miniature schnauzer is an agile and energetic dog obediently following commands. She is friendly, intelligent, and eager to please. She is never overly aggressive or timid.
The Miniature Schnauzer Dog loves sports and outdoor games. He regularly needs to play sports outdoors. You need to comb your hair daily and cut your coat every spring and autumn. For beauty, it is necessary to do an appropriate haircut on the ears, on the cheeks, and on the head.