The choice of a puppy is a responsible question, you need to approach it seriously because you are choosing for yourself not just a pet, but a real friend and family member. If you decide to make a loyal friend, you should learn how to choose a Yorkshire Terrier puppy. This breed of dog is an excellent choice, a small dog is active, cheerful, beautiful, has a good-natured character, easily lends itself to all types of training.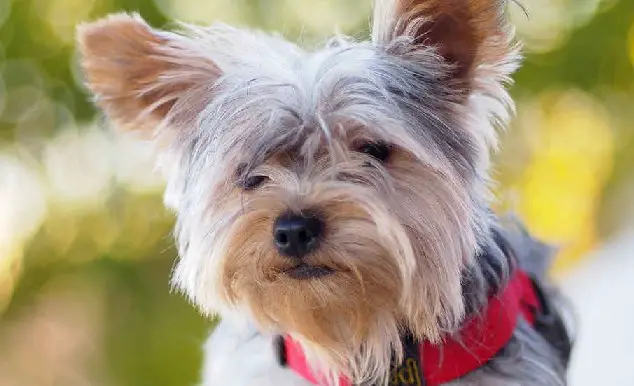 Remember that a dog, even this small one, is not a toy to be pampered a little in a box. York is a real terrier, in whose small body a lion's heartbeats.
If you are a lover of an active lifestyle, a representative of the breed will be able to accompany you on a long hike. You just need to choose a bigger puppy. It will cost less, but it will bring no less joy.
It is best to buy a Yorkshire Terrier puppy from a trusted kennel with a good reputation. It's great if you have the ability to compare multiple litters.
Explore the Yorkshire Terrier standard, photograph, visit exhibitions. This will help you understand if the parents are up to the breed standard.
Examine the puppies carefully. Remember, Yorkies don't always have raised ears by 2 months. But there should be no baldness and crusts along the edge of the ear.
Redness or flaking of the skin, dandruff is a serious cause for alertness.
Sluggish or limited movement may indicate possible joint problems.

If you lower the baby to the floor and leave, and he runs after you, this is an active, balanced dog. But if at the same time he tries to bite his leg – there is a possibility that he will always remain a "bite".
If your puppy is uncertain about following you, he is shy. And the one who runs as fast as he can with his tail between his legs will turn into a coward.
You can also turn the puppy on its back and hold it for half a minute. The one who is inclined to resist will start to break free and bite, the balanced one will resist, but will soon calm down, the shy one will immediately calm down, and the coward will tense up.
However, upbringing is no less important than heredity. If the baby grows up in a house where there are a lot of movements, sounds, people, there is an opportunity to communicate with other animals, he will become smart and contact.
A companion dog should be affectionate and friendly. The ideal is the Yorkshire Terrier puppy who does not set his tail between his legs at the sight of you, willingly accepts affection, does not resist if he is taken in his arms, but, on the contrary, tries to lick the owner.